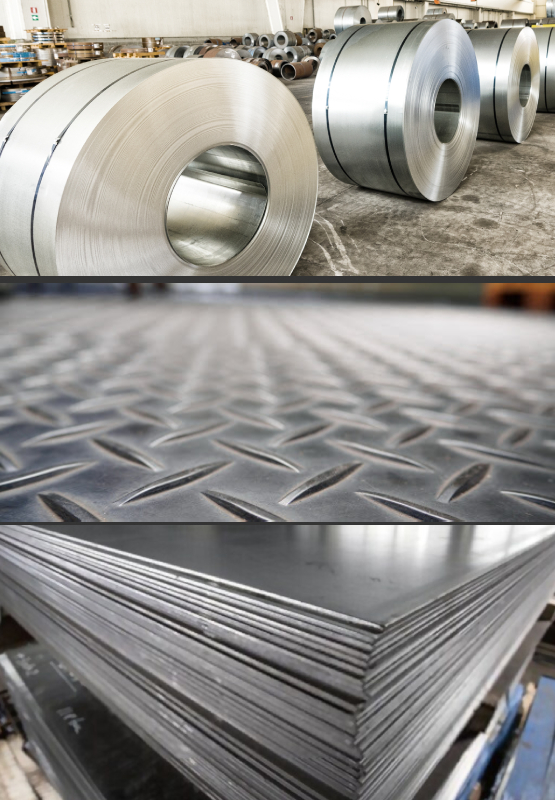 Aluminium Sheets / Coil
LB Aluminium Berhad is able to custom make all sheets to client's requirements and specification. Our standard alloy range are AA1100, AA3105, AA5052 as well as AQ (Anodising Quality) sheets.
To complement LB Aluminium Berhad's vast product range, the Company set up ALBE Metal Sdn Bhd to distribute aluminium sheet and coil products. These include:
Coiled Sheets
Long-lasting coiled sheets made from varying alloys and hardness enabling us to employ the full versatility and rigidity of the product. The coiled sheets are used extensively in panelling works and insulation purposes.
Tread Plates
A strong and lightweight 5-bar tread plate has a non-slip, appealing and easy to clean surface. It is ideal for application in the food processing plant and pharmaceutical industry. Most of the truck flooring utilizes tread plate due to its durability, toughness and corrosion-resistant properties.
Flat Sheets
Flat sheets are used in a wide range of industrial and consumer applications such as bus bodies, advertising panels, kitchen sinks and many more. The sheets are suitable for various fabrication processes like pressing, drilling, forming and welding. It can even be painted according to various colour choices.