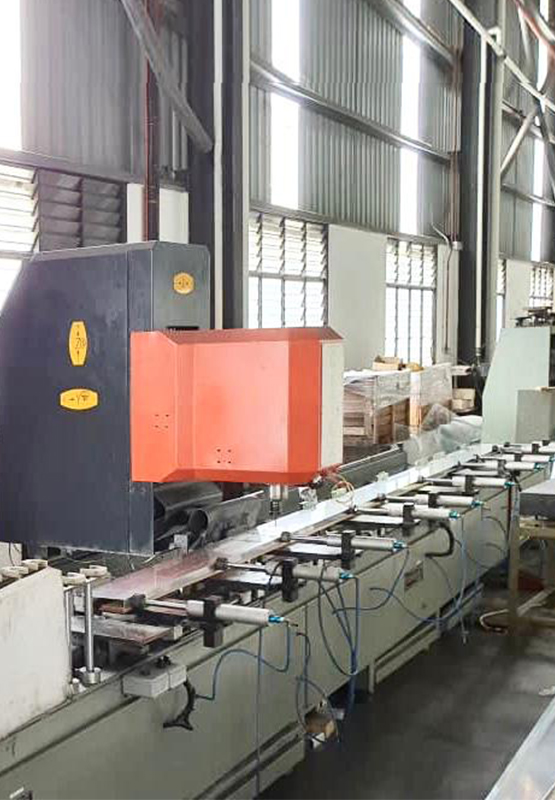 Engineering

Our subsidiary company, SEMS Sdn Bhd offers to meet specific engineering requirements to customer's satisfaction.
Precision Wire Cut (Chemer: Computerized Numerical Control)
Precision CNC Milling (Agma & Fanuc & John Ford: Computerized Numerial Control)
Degreasing Machine (Flonic: Automatic Degreasing Machine)
Multi Spindle Tapping Machine
CNC Tapping Machine
Lathe Machine (Mazak & Femco)
Surface Grinding Machine
Welding Machine (TIG & MIG)
Spot Welding Machine
Auto Cutting Machine
Angle Cutting Machine
Robot Arm
Milling & Drilling Machine
Air Tapping Machine of 9 Collect
Waytrain Band Saw Machine
Press Machine (1, 16, 25, 40, 45, 50, 80, 110, 150 & 200 ton)
As part of a quality oriented LB Aluminium Group, SEMS takes a pro-active approach to quality assurance. Quality is the physical and mechanical attributes of a finished product that meets the desired specifications for the end result or application.