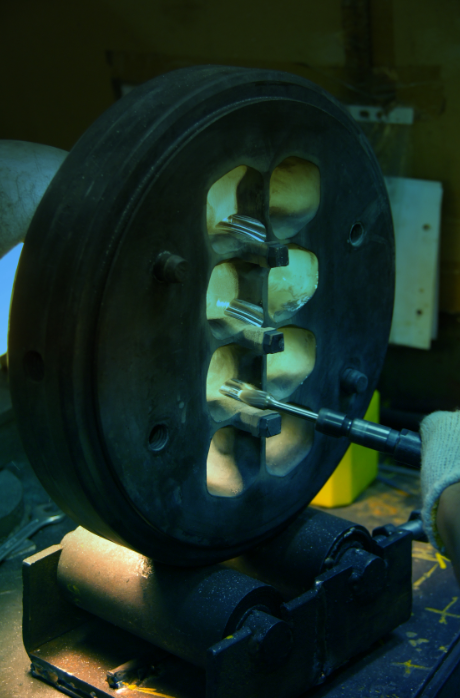 History & Background
Established in 1985, LB Aluminium Group, headquartered in Malaysia, has grown to be one of Asia's largest aluminium extrusion manufacturers. We specialise in delivering world-class aluminium products catering for various industries and needs. We are backed by fundamental principles of constant innovation, uncompromising quality control, prompt service and eco-sustainability. We have forged a solid reputation as one of the field's top experts in the manufacturing, marketing and trading aluminium extrusions and their relevant products. Public listed in 1994, today, the company stands proud as Malaysia's largest supplier of aluminium extrusions and a renowned manufacturer in the South East Asia market, with exports to Europe, North America, the Oceania region and Asia. True to our industry leader, we have achieved various quality achievements to quality certificates such as the ISO9001:2015, MS2289:2010, UKAS Accreditation, CIDB Certificate and ABS (American Bureau of Shipping) Certificate.
Facilities
Within Malaysia, production facilities are located just outside Kuala Lumpur on a 31-acre site in Selangor, and in East Malaysia on a 4-acre site. An extensive branch network with sales outlets cum warehouses are strategically located in major cities throughout Malaysia.
Our Vision

Preferred Global Partner in Aluminium
Mission Statements

Customer Focus
We understand customer needs
Our products will be of consistent quality
We deliver on-time and in the right order quantity
Our customers are our partners in business
We assist customers in achieving their needs

Operational Experience
Best in Class on quality, on-time delivery and cost
We manage as entrepreneurs in our daily operations
We will innovate to achieve the best production facility

Stakeholders' Interest
We focus on profitable growth for our stakeholders
We manage and safeguard assets and resources effectively
We provide safe work environment and employment opportunities
We provide staff future growth & development
We care for the environment

Teamwork
We win together
We practise shared leadership and cooperate with each other
We value differences but work towards a common objective
We believe in the benefits of teamwork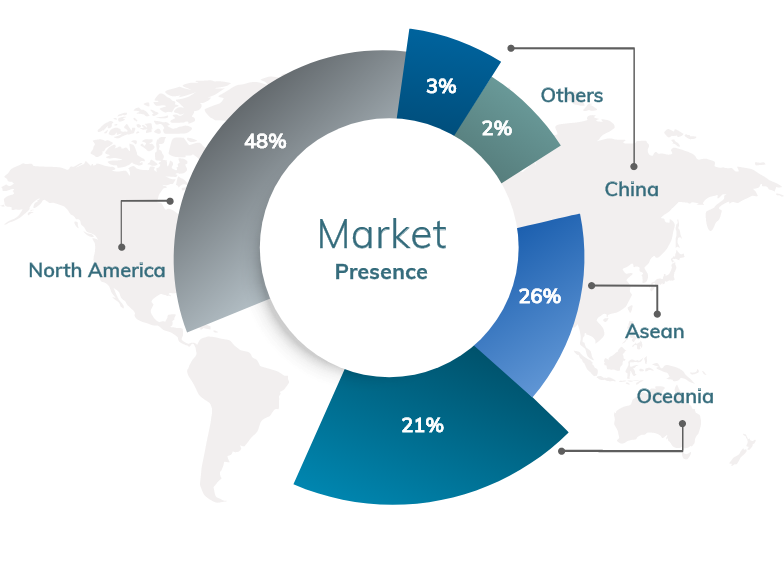 Export group contributes approximately 35% of total revenue.
North America remains the main contributor followed by Asean countries and Oceania region for the Group's export market.
Quick Facts




Industries

Architecture & Building Construction


Transportation / Automotive